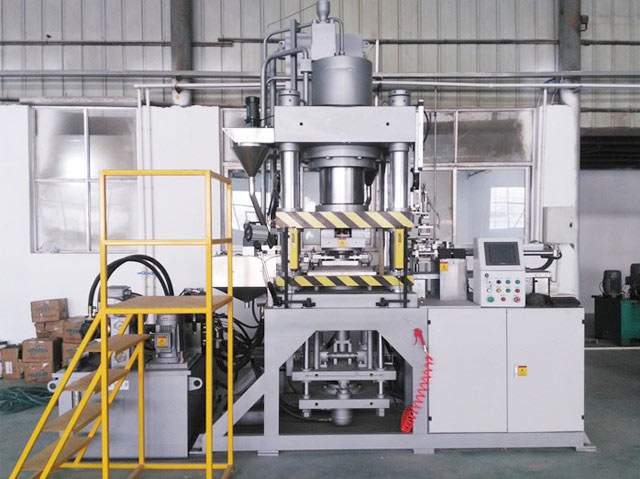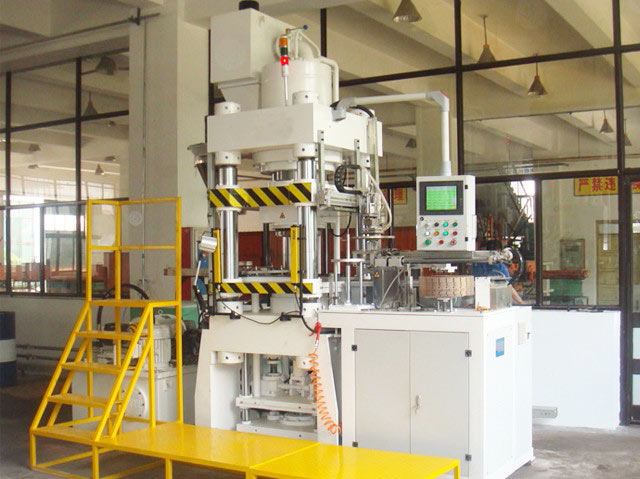 Automatic Diamond Saw Blade Forming Press
Automatic diamond saw blade forming press is mainly suitable for mass production and automatic cold forming of diamond circular saw blades with specifications below φ125mm.
Description
Features and Advantages of Whilwind Automatic Diamond Saw Blade Forming Press

1. It can realize continuous and fully automatic compression molding of diamond saw blades with program control and constant volume feeding.

2. Hydraulic and pneumatic systems of our automatic diamond saw blade compacting presses are made of high-quality imported components with stable performance and durability.

3. The electrical system adopts Japanese imported man-machine interface and PLC, which is simple and convenient to operate and reliable in operation.

4. Various pressing parameters can be set and adjusted through the touch screen with pneumatic feeding and hydraulic pressing.

5. The pressed finished saw blade has uniform density and stable geometric dimensions.

6. It can greatly reduce manpower input and labor intensity of operators, and improve production efficiency.

Huanghe Whirlwind is one of the biggest super-hard material producing company, which has long super-hard material manufacturing equipment production history and righ experience, such as hpht cubic press, powder comacting press, cutter compacting press etc. Our products have better quality and performance than other similar manufacturers in China, and our products have been widely exported to worldwide countries, such as India, Thailand, South Korea, Japan, Southeast Asia, the Middle East, the United States, Canada, South Africa, etc. Contact us for free quote today!
Specification
| | | | | |
| --- | --- | --- | --- | --- |
| Model | Suppression Ability(KN) | Pressing Range(mm) | Compression Efficiency(pieces/min) | Press Weight(KG) |
| HPMF-150 | 1500 | Φ105-Φ125 | 4-5 | 4800 |
| HPMF-250 | 2500 | Φ150-Φ250 | 3-4 | 11000 |
| HPMF-600 | 6000 | Φ250-Φ400 | 2-3 | 18000 |
Inquiry
Please leave us your requirements, we will contact you soon.