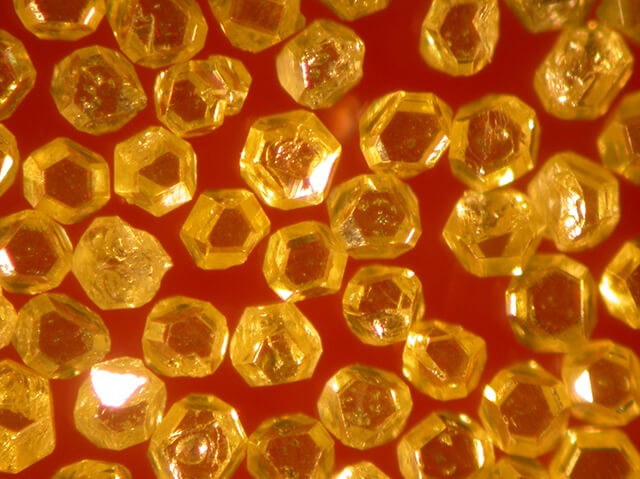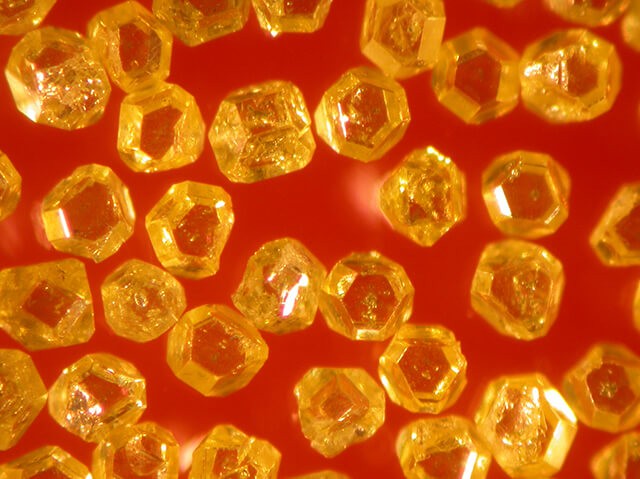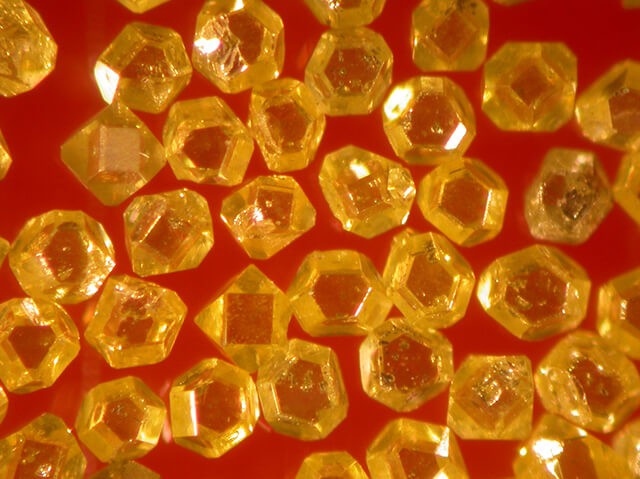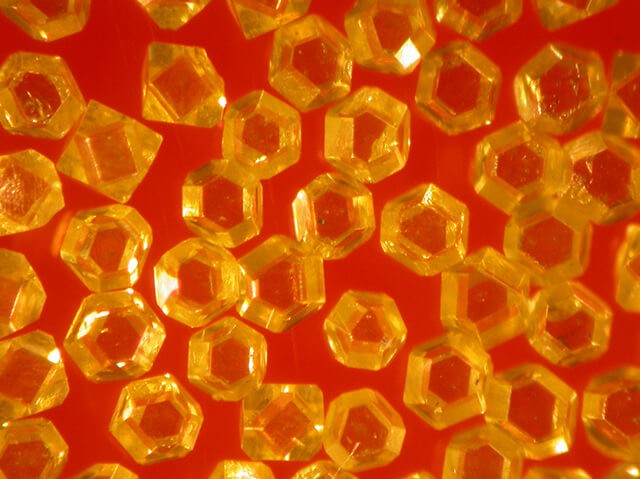 Saw Grit Diamond Powder for Polishing
Huanghe Whirlwind diamond powder for polishing uses high-strength, high-purity, high-quality diamonds, with regular crystal shape, concentrated particle size distribution, small amounts of impurities, good thermal stability and high wear resistance.
Description
Application of Huanghe Whirlwind Diamond Grit Powder

1. It is suitable for the production of PCD, metal bond, electroplating abrasive tools, ceramic bond products, etc.
2. Diamond powder is also can be used for the grinding and polishing of optical glass, fine ceramics, gemstones and other products and the production of diamond pastes and polishing agents.
3. It can be used for wire drawing Mold polishing (with special red powder), sapphire polishing, zircon polishing, watch polishing, tungsten steel mold polishing, cold heading mold polishing, cemented carbide mold polishing.
4. Diamond powder can be used for water grinding and fine grinding; it can be used to make ceramic diamond grinding wheels, Resin diamond grinding wheel.
5. Optical fiber grinding ceramic ferrule grinding and polishing; optical lens, optical crystal, LED, LCD grinding and polishing; magnetic head, hard disk polishing; micro motor shaft and commutator polishing; industrial diamond powder plating on the surface of some workpieces can greatly increase its abrasion resistance.
Some of Our Models

1. HHD 90 Diamond Abrasive Powder
Completely regular cubo-octahedron crystals, similar thermal stability to high grade diamonds of GE company, good wear resistance. Applied to making high quality sawing and drilling tools for stone, concrete, reinforced concrete etc. Also used for making diamond wire saw.

2. HHD 80/HHD 60 Synthetic Industrial Diamond Powder
Completely regular cubo-octahedron crystals with good thermal stability, applied to manufacturing wire saw, band saw, medium-diameter blades and medium-grade drilling tools etc.

Yellow River Industrial Diamond Powder Production Process

As professional diamond powder manufacturer, Huanghe Whirlwind's diamond powder for sale have been exported to over 30 countries, such as US, UK, Italy, France, Germany, Korea, Japan, South-east Asia, Canada, Mexico, Russia etc. Besides that, we also produce diamond micron powder, metal powder and lab grown diamond for sale. Complete specification, top quality and favorable price. If you want to buy diamond powder or get diamond powder price, contact us for inquiry today!
Specification
HHD Series
TYPE / SIZE
40/45
45/50
50/60
60/70
HHD40
Y
Y
Y
Y
HHD50
Y
Y
Y
Y
HHD60
Y
Y
Y
Y
HHD70
Y
Y
Y
Y
HHD80
Y
Y
Y
Y
HHD90
Y
Y
Y
Y
HWD Series
TYPE / SIZE
35/40
40/45
45/50
50/60
60/70
70/80
80/100
HWD5
 
 
 
 
Y
Y
Y
HWD10
Y
Y
Y
Y
Y
 
 
HWD15
Y
Y
Y
Y
Y
 
 
HWD20
Y
Y
Y
Y
Y
 
 
HWD30
Y
Y
Y
Y
Y
Y
Y
HWD40
Y
Y
Y
Y
Y
Y
Y
HWD60
Y
Y
Y
Y
 
 
 
HWD80
Y
Y
Y
 
 
 
 
HWD92
Y
Y
Y
 
 
 
 
HWD94
Y
 
 
 
 
 
 
Inquiry
Please leave us your requirements, we will contact you soon.