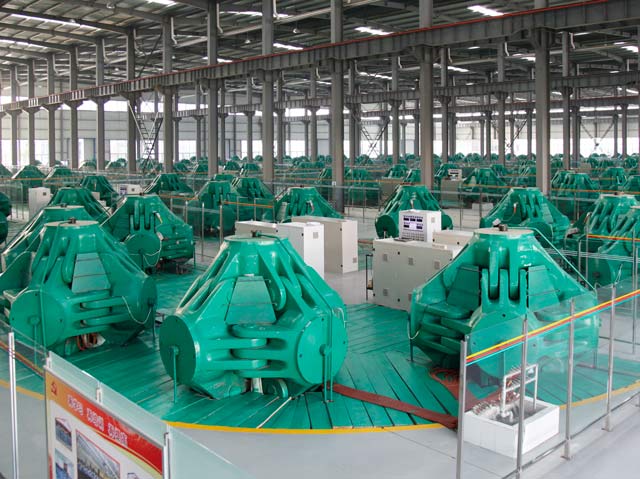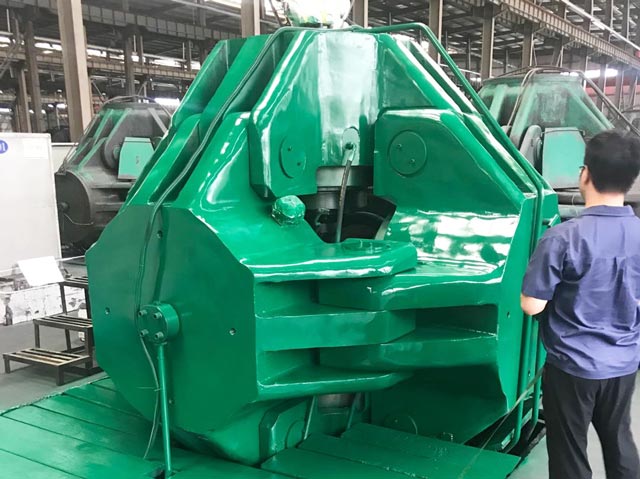 Forging Cubic Synthetic Diamond Making Machine
Forging hpht cubic press is also called as synthetic diamond making machine, which can realize the production of single crystal diamond, lab grown diamond, diamond powder, composite sheet, etc., and our popular models are UDS650 and UDS850.
Features of Whirlwind Forging HPHT Cubic Press(HPHT Diamond Color Enhancement Machine)
The full-forged cylinder beam of our synthetic diamond manufacturing machine has a long life and a five-year warranty. The overall size of the machine is small but the internal space is large, which is convenient for workers to install and operate. The ultra-high pressure preload eliminates the pin gap, and the whole machine is neutral and stable. Cooperate with the mirror surface treatment of the working surface, imported high-pressure seal, imported guide support ring, five-year warranty and lifetime service.
Advantages of Whirlwind HPHT Diamond Press
1. Good heating repeatability: When the samples in the cavity are the same, the corresponding relationship between the heating power and the center temperature of the cavity has good repeatability.
2. Simple structure: easy to operate and maintain.
3. Design precision: the six top hammers are arranged symmetrically and coaxially in pairs, and the three axes are perpendicular to each other and intersect at one point, and the deviation is less than 1mm.
4. Software control: pressure and temperature can be monitored and data recorded on a personal computer.
5. Flexible operation time: it can realize uninterrupted work for several hours to several days.
6. We offer senior scientists and experts to install the equipment and train your workers to ensure quick beginning of your production.
7. Flexible Payment like T/T advance, Visa, trade assurance, western union, etc.
8. Five-year Warrant after Delivery.
Huanghe Whirlwind is a professional hpht diamond machine manufacturer in China, which provides customers with high-precision and stable quality products with mechanical equipment represented by advanced Japanese five-sided processing machines, advanced technology and scientific management methods. We have long been engaged in the research and development of special equipment for diamond tools, and has developed domestically advanced automatic powder forming presses: automatic saw blade presses, automatic grinding wheel presses, automatic cutter head presses, and automatic automobile interior and exterior trim presses Series of products, including various mold bases and related equipment design, manufacturing, sales, and after-sales service.
Application of Whirlwind Diamond Making Machine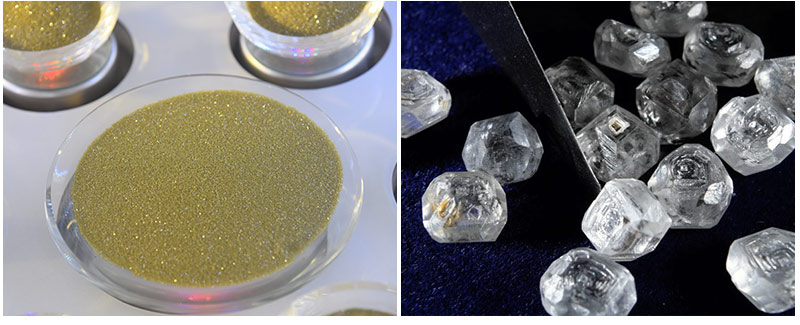 By now, our products have been sold well in China and exported to Thailand, Russia, India, Europe, Southeast Asia and South America. In addition, it can undertake equipment transformation and new product development research according to customer requirements. Utilizing the experience, technology and management accumulated by the Japanese Tanaka Turtles for many years, we provide HPHT & CVD diamond color enhancement machine that are competitive in the international market and provide users with high-quality services. Welcome to contact us to get our hpht diamond machine price or lab grown diamond machine cost at any time!
Specification
| | | |
| --- | --- | --- |
| Model | Φ650 | Φ750 |
| Roated single cylinder thrust(MN) | 34 | 42 |
| Working cylinder inner diameter(mm) | Φ650 | Φ750 |
| Designing ultra high pressure(Mpa) | 105 | 102 |
| Ultra high pressure generation method | Reciprocating supercharger(double) | Reciprocating supercharger(double) |
| Piston stroke(mm) | 85 | 95 |
| Opening height(mm) | 570 | 600 |
| Closed height(mm) | 400 | 410 |
| Three cylinder forward speed | 65mm<40s | 40s |
| Fast return speed | 65mm<40s | 40s |
| Overpressure speed | >0.6MPa/s | >0.6MPa/s |
| Host weight | 44T | 50T |
| Hydraulic pump(l/min) | 63/10 | 80/25 |
| Motor(kw) | 7.5/3 | 15/4 |
Inquiry
Please leave us your requirements, we will contact you soon.