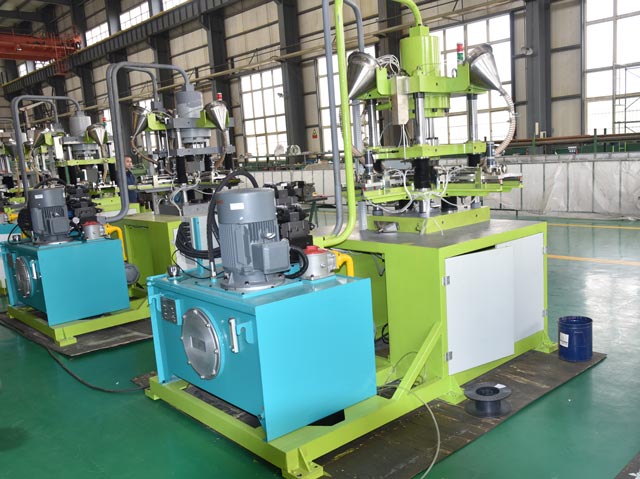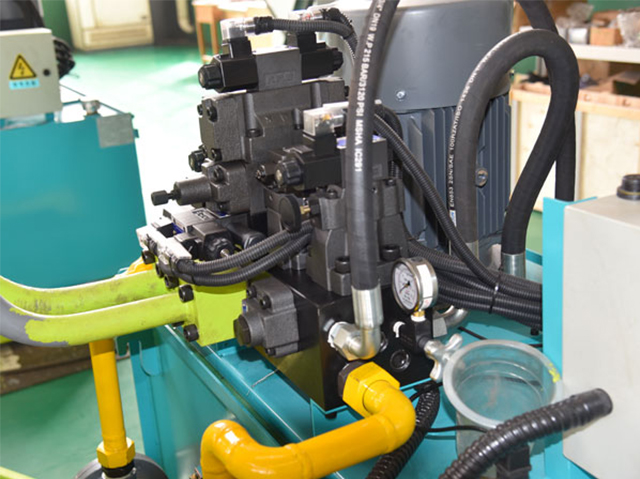 Automatic Cutter Compacting Press (Diamond Segment)
Whirlwind automatic cutter compacting press can realize continuous and fully automatic compression molding of diamond saw blade head, drill bit, all kinds of cutters, diamond grinding wheels etc.
Description
Features and Adavantages of DiamonD Segment Making Machine Cutter & Blade
1. Multi-layer cutter head and sandwich cutter head with welding layer can be pressed.
2. The powder does not need to be granulated.
3. Low mold cost and long service life.
4. Both hydraulic and pneumatic systems adopt high-quality imported components, with stable performance and durability.
5. The electrical system adopts man-machine interface and PLC imported from Japan.
6. Simple, reliable and convenient operation.
7. Various suppression parameters can be set and adjusted through the touch screen.
8. The pressed finished product has uniform density and stable geometric dimensions.
9. It can greatly reduce labor costs and labor intensity of operators, and improve production efficiency.
10. Can suppress high-frequency welding head and laser welding knife.
11. The powder weight of the transition layer and the working layer can be tested separately.
12. The single weight error of the cutter head is small.
13. The density of the pressed cutter head is uniform, and the hardness after sintering is uniform.
14. There is no diamond segregation phenomenon, and the quality is improved.
Operation Video of Diamond Segment Making Machine
Huanghe Whirlwind is one of the biggest super-hard material producing company, which has long super-hard material manufacturing equipment production history and righ experience, such as hpht cubic press, powder comacting press, cutter compacting press, diamond segment making machine etc. Our products have better quality and performance than other similar manufacturers in China, and our products have been widely exported to worldwide countries, such as India, Thailand, South Korea, Japan, Southeast Asia, the Middle East, the United States, Canada, South Africa, etc. Contact us for free quote today!
Specification
| | | | | | |
| --- | --- | --- | --- | --- | --- |
| Model | Pressing Ability(KN) | Number of Layers | Compression Efficiency(pieces/min) | Motor Power(KW) | Press Weight(KG) |
| HPMF-20 | 200 | 1-11 | 5-8 | 5.5 | 3000 |
| HPMF-60 | 600 | 1-11 | 5-8 | 11 | 3500 |
| HPMF-80 | 800 | 1-11 | 5-8 | 11 | 3500 |
Inquiry
Please leave us your requirements, we will contact you soon.