Huanghe Whirlwind Lab Grown Diamonds Make a Stunning Appearance at the 2020 Beijing International Jewelry Show
2020-12-04 12:10:10
On November 19, the 2020 Beijing China International Jewelry Show opened with a stunning start. As the president of the China Gem Association to lab grown diamonds, Huanghe Whirlwind was once again invited to participate in the jewelry show.
As a leading enterprise in the domestic lab grown diamonds industry, Huanghe Whirlwind exhibited high-quality large-grain rough lab grown diamond with good color, high clarity and exquisitely crafted lab grown diamond jewelry, attracting a large number of customers to come to consult and negotiate.
Lab Cultivated diamonds also know as lab grown diamonds, as an emerging industry, adopts modern high-tech technology to break the limitations of natural diamonds such as small grain size, poor clarity, and high prices. In recent years, lab grown diamond has rapidly exploded the market and is widely used in scientific research with its unique product advantages. In addition, due to its high quality and low price, it has been favored by major jewelry brands.
They have created a series of cultivated diamond products, and the supply of cultivated diamond rough was once in short supply. During the exhibition, leaders of the China Jewelry Association and the National Jewelry Quality Supervision and Inspection Center visited Huanghe Whirlwind exhibition area, gave a high evaluation of the quality of Huanghe Whirlwind cultivated diamonds, and said that the relevant grading standards for cultivated diamonds will be issued to support the development of cultivated diamonds.
Huanghe Whirlwind has been cultivating the diamond industry for many years, and has never stopped in product development and technological innovation. Lab grown diamond products are not only favored in the jewelry industry, but also widely used in high-tech industries such as aerospace and defense. Contact us for further info of our lab grown diamond for sale Now!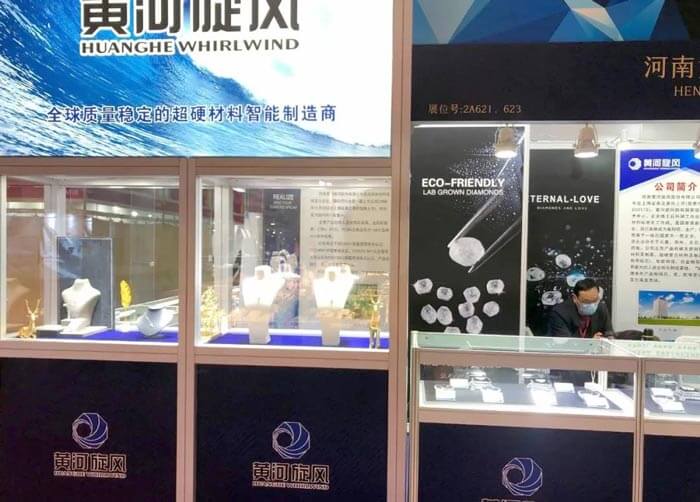 Inquiry
Please leave us your requirements, we will contact you soon.