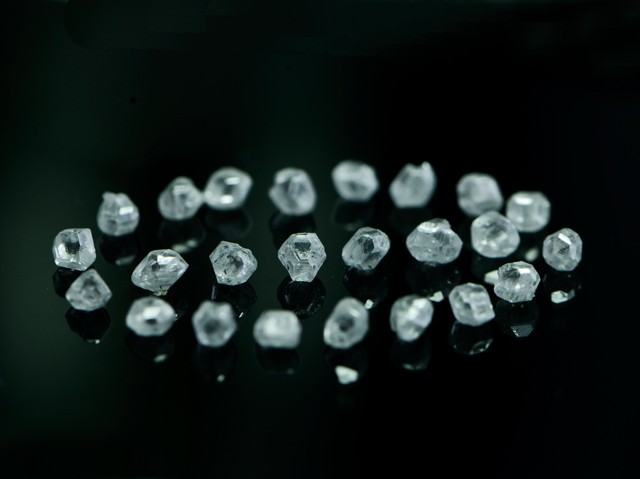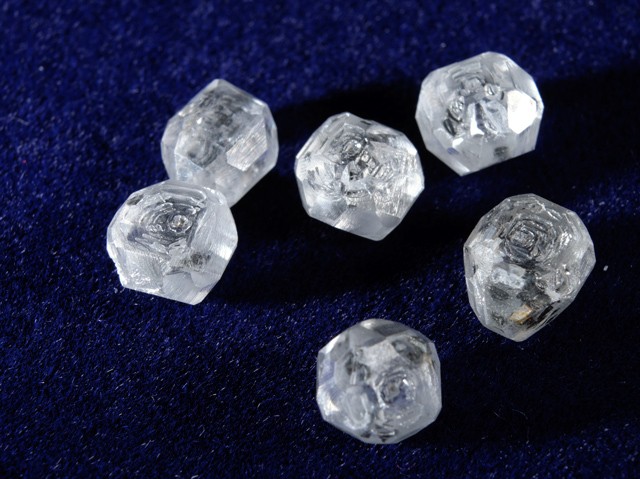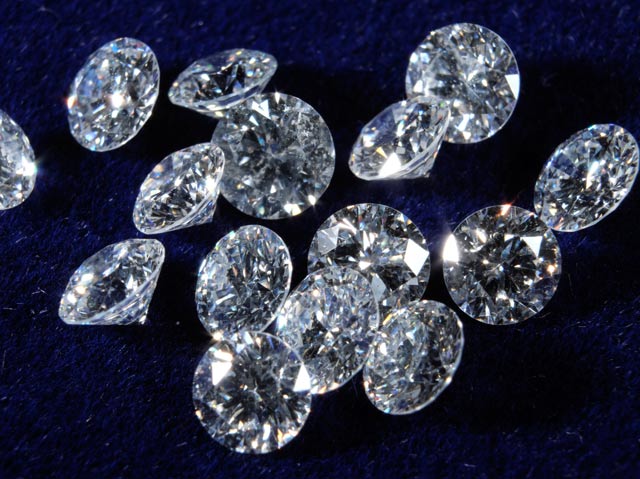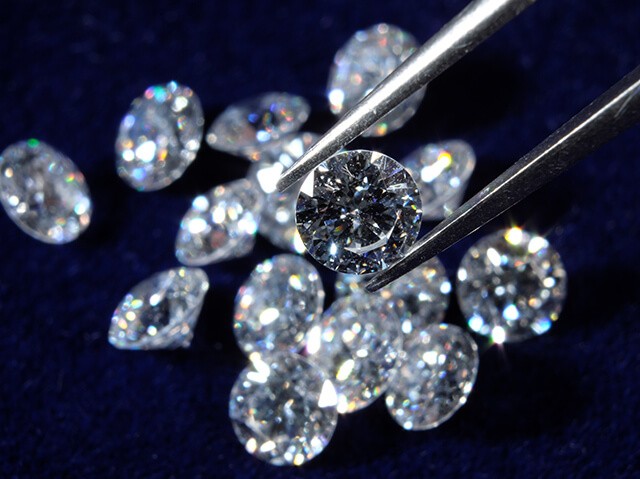 Hpht Diamond
Synthetic diamonds (Yellow River) are artificially synthesized in the laboratory and have basically the same physical properties, chemical composition and crystal structure as natural diamonds. The current methods for synthesizing diamonds mainly include high-temperature and high-pressure synthesis (HPHT synthesis) and chemical vapor deposition (CVD), Which are also called as hpht diamond and cvd diamond.
Description
The principle of high temperature and high pressure synthetic diamond (Hpht diamond)

The high temperature and high pressure synthesis method is also called the seed catalyst method. Graphite is a low-pressure stable phase, and diamond (the mineralogical name for diamond) is a high-pressure stable phase. The direct conversion from graphite to diamond requires very high pressure and temperature conditions, generally 10 GPa and a pressure and temperature above 3000 ℃ are required. If metal catalysts are involved (such as Fe, Ni, Mn, Co, etc. and their alloys), the temperature and pressure conditions required for graphite to become diamond will be greatly reduced, so the current high temperature and high pressure synthetic diamonds all have metal Catalyst participation. The metal catalyst as a solvent is between the carbon source (generally graphite) and the diamond seed crystal. The carbon source is at the high temperature end, and the seed crystal is at the low temperature end. Since the solubility of the carbon source at the high temperature end is greater than that of the low temperature end, the solubility difference caused by the temperature difference becomes the driving force for the diffusion of the carbon source from the high temperature end to the low temperature end. The seed crystal gradually precipitates, and the diamond crystal gradually grows. Since the driving force of crystal growth is caused by temperature difference, this method is also called temperature difference method.
The Basic Characteristics of High Temperature and High Pressure Synthetic Diamond

HTHP synthetic diamonds are often cubes, octahedrons, and the combination of the two. The color is often yellow, yellowish brown, and the internal features such as colored bands and metal inclusions are common. The unmelted metal inclusions are needle-shaped, flake-shaped, and small columnar. Or irregular appearance with metallic luster, which makes synthetic diamonds magnetic.

Synthetic diamonds usually have no fluorescence under long-wave ultraviolet, and often have yellow, green-yellow, orange-yellow fluorescence under short-wavelength. Synthetic diamonds have characteristic banding under ultrashort-wave ultraviolet or cathode rays. Different growth areas show different colors of fluorescence band.
Application of High Temperature and High Pressure Synthetic Diamond

High-temperature and high-pressure synthetic diamonds (HPHT diamond) are mainly used in drilling (from oil and deep crust drilling to digging holes in teeth), cutting (from cutting marble to cutting gems), aerospace (from cabin windows to space probes), and electronics industry (from electronic instruments) To supercomputer chips), heat exchange (from large boilers to kitchen tableware) and jewelry and many other fields.

Huanghe Whirlwind (Yellow River) is a professional synthetic diamond manufacturer with advanced production technology, top talants and lab, precise production equipment and rich production experience, which will meet your purchase requirements. Whirlwind is a famous brand in China, and we have strong enterprise strength that can achieve product innovation with times, even ahead of times. Contact us for FREE Quotation if in need of synthetic diamonds, and we will reply as soon as possible!
Specification of Yellow River
Size
Grade
Mark
0.6-0.8ct
1A
VVS-SI1
4.0-5.0mm
1B
SI2-SI3
0.8-1.0ct
1A
VVS-SI1
4.5-5.5mm
1B
SI2-SI3
1.0-1.5ct
1A
VVS-SI1
5.5-6.0mm
1B
SI2-SI3
1.5-2.0ct
1A
VVS-SI1
5.5-6.5mm
1B
SI2-SI3
2.0-2.5ct
1A
VVS-SI1
6.5-7.5mm
1B
SI2-SI3
2.5-3.0ct
1A
VVS-SI1
7.0-8.0mm
1B
SI2-SI3
3.0-4.0ct
1A
VVS-SI1
7.0-8.5mm
1B
SI2-SI3
4.0-5.0ct
1A
VVS-SI1
7.5-9.0mm
1B
SI2-SI3
5.0-6.0ct
1A
VVS-SI1
8.5-10mm
1B
SI2-SI3
6.0-7.0ct
1A
VVS-SI1
9.0-10.5mm
1B
SI2-SI3
7.0-8.0ct
1A
VVS-SI1
9.0-11mm
1B
SI2-SI3
8.0ct+
1A
VVS-SI1
9mm+
1B
SI2-SI3
Inquiry
Please leave us your requirements, we will contact you soon.