The Application and Development Trend of of Diamond Micron Powder
2021-10-14 12:08:17
Diamond micro-powder is an ultra-hard fine abrasive, which is more and more widely used in various industrial sectors with the development of high-tech.
The grinding capacity of diamond is 1.25 times larger than cubic boron nitride, 2.85 to 3.57 times larger than silicon carbide, and 6.25 to 7.14 times larger than white corundum. Therefore, diamond micro-powder as a super-hard abrasive has draw much attention by the industrial developed countries with incomparable grinding capacity. The grinding capabilities of diamond micro-powder include grinding of the workpiece and its own wear and crush resistance, which depend on its microhardness, granularity, strength, particle shape, thermal and chemical stability.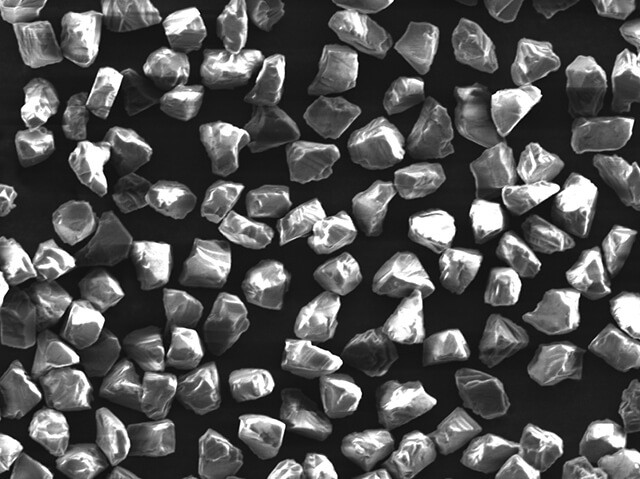 To sum up, there are three main aspects to the application of diamond micro-powder as an abrasive:
1. For industrial, scientific and medical precision components of the finishing or polishing processing.
2. For the manufacture of resin bonding tools, metal bonding tools and electroplating tools.  
3. As a fine abrasives for mold processing, precious jade polishing processing, gem bearing processing and manufacturing.
In addition to being used as abrasive material, diamond micro powder is also used as a functional material. For example, its the thermal and electrical properties. Mixing diamond micro-powder into thermoset resin polymers, cellulose, phenolic resins or ceramic sheets can be used to make a new material with improved thermal conductivity and reduced thermal expansion. Mixing diamond micro-powder into metal sheets, such as nickel or stainless steel sheets, can be used in the electronics industry as a high-density high-energy device for thermal control as a new flaky material with high thermal conductivity, low thermal expansion and light weight.
Huanghe Whirlwind is a well-known super-hard products manufacturer in China, which has its own scientific and technology center with strong innovation ability. Our lab grown diamond and diamond powder occupy lots of market share both at home and abroad for its superior quality and favorable price. Contact us for a free quote or place an order right now!
Inquiry
Please leave us your requirements, we will contact you soon.