Huanghe Whirlwind Will Attend The 23rd China Xiamen Stone Fair in 2023
2023-05-15 14:02:37
Huanghe Whirlwind, the leading diamond tool and super-hard material manufacturer in China, will attend the 23rd China Xiamen Stone Fair in 2023. The event will take place at the Xiamen International Conference and Exhibition Center from March 6th to 9th, 2023. Our stand is B5079.
As one of the largest stone fairs in the world, the China Xiamen Stone Fair attracts thousands of attendees from around the world each year. Huanghe Whirlwind's presence at the fair is a testament to their commitment to providing the highest quality diamond tools to customers worldwide.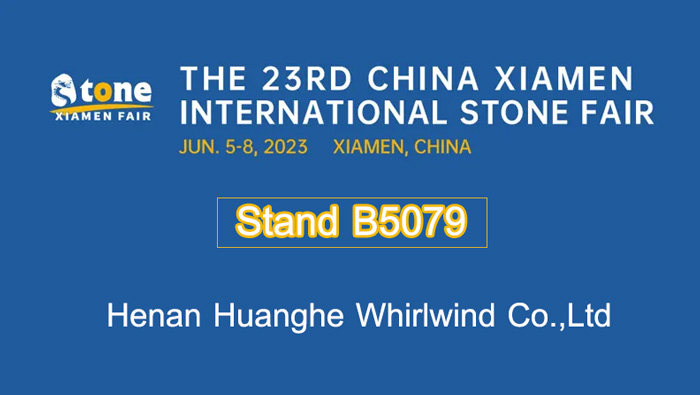 "We're delighted to be attending the China Xiamen Stone Fair in 2023," said a spokesperson for Huanghe Whirlwind. "This is a fantastic opportunity for us to showcase our products and connect with industry professionals from around the world."
Huanghe Whirlwind will be displaying a wide range of diamond tools at our booth(B5079), including diamond blades, diamond segments, diamond wire and all kinds of diamond tools. Welcome to visit our Booth(B5079) and check our hot products.
Inquiry
Please leave us your requirements, we will contact you soon.